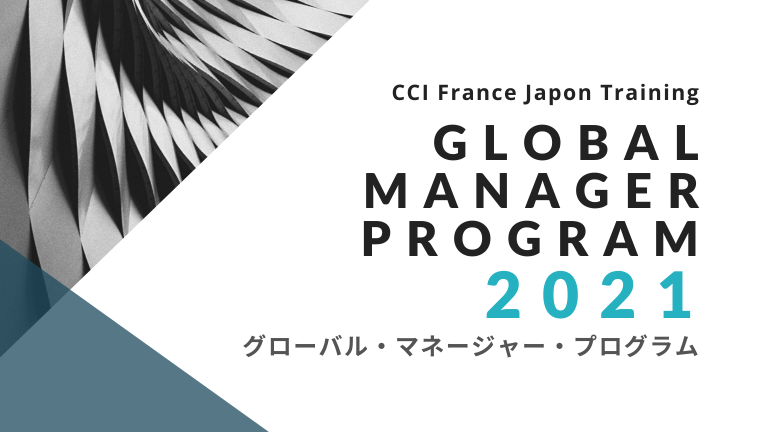 The French Chamber of Commerce in Japan presents its Global Manager Program for 2021 in collaboration with ESSEC Business School.
TARGET AUDIENCE
This program is designed for managers and team leaders to help them grow into their new role or strengthen their existing cross-functional skills and to get the best of their international management skills.
PROGRAM OUTLINES
The most innovative companies in the world know how to successfully navigate the challenge
of developing new ideas, solutions, and products and managing the successful
implementation of these innovations. Innovation requires finding original insight, skillfully
translating these insights into testable prototypes, and carefully combining and refining
prototypes into an innovative solution. To this end, innovative companies such as Samsung,
Dropbox, Apple, Pixar and the San Francisco Opera will be examined to understand real-world
application of using a design thinking approach to innovation, as well as the Customer Contact Center at Toyota (Japan), B2B Customer Engagement at 3M (US), Scaling Design Thinking Competency at Intuit (US), Industry Collaboration in Financial Services amongst Retail Banks (France).
Participants will also be introduced to the notion of sticky ideas and how to effectively pitch
their newly discovered innovations and new ideas to their sponsors or key stakeholders. This
module will integrate a hands-on exercise for best results through actionable learning.
ABOUT THE TRAINERS
The program will be delivered in English by multinational professors from the prestigious ESSEC Business School (ESSEC is the #2 business school in France and has been consistently ranked by the Financial Times in the Top 5 worldwide for Masters in Management).
---
Title: Global Manager Program 2021 - Module 1: Design Thinking
Date: January 21-22, 2021 10 a.m. to 6 p.m. (1 hour lunch break)
Program audience: High potential executives with current or future management role
Location: Online (Zoom) or at the French Chamber of Commerce in the meeting room "L'Espace"
Language: English
Deadline: January 4th, 2020
To sign-up: Please download the registration form and send it to emploi(@)ccifj.or.jp
For more information, please go to the program page.
If you want to register to the entire Global Program Manager, please go to this page.