The French Chamber is glad to announce the next event in the Marketing and Retail Committee series which will be held on Friday, January 18, 2019. It will be the occasion to meet with and listen to Jean Henaff, Semiotician and Marketing Consultant for Japanese and Western brands, and former Marketing Research Director for L'Oreal Group in Asia.

What is unique in a brand? How to fight new competitors, adapt to Japanese consumers and speak to digital natives …without losing our "soul", our unique values that should be worldwide and timeless? Based on more than 20 years of experience in Japan and Asia in consumer goods, Jean Henaff will show how all those issues can be understood, clarified and solved by simple approaches exploring the generation of brand meaning and consumer culture.

The presentation will show through which process Western and Japanese brands have successfully adapted their communication, store architecture and merchandising to a radically different context while being able at the same time to strongly assert their unique values.
Important : When registering to the event, please ignore the tab "現在工事中です。選択する必要はございません。)".
Online Payment: Please send an e-mail to reservation(@)ccifj.or.jp indicating the title of the event, the name(s) and company of the attendee(s). You will receive a payment request through PayPal (you do not need to have an account, only a credit card is needed)
[Translate to Japonais:] About the speaker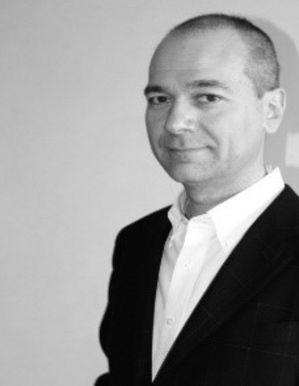 Jean Henaff is a consultant using extensively semiotic research tools to provide marketing advice to leading Western and Japanese companies in cosmetics, luxury and food industries. He is a native French speaker and he is also fluent in English and Japanese. Japan based clients represent 40% of his activities and he regularly works in cooperation with the Japanese consulting company Itochu Fashion System and Yumiko Yoshimizu.

He has also worked previously in marketing research for L'Oréal Cosmetics, in Asia and Europe. Jean is a graduate of the HEC School of Management (Paris) and of Hitotsubashi University (Tokyo) and holds a Master's Degree in Semiotics.
Event Location