This event is reserved for Supporting Member Companies of the French Chamber. In order to provide our Supporting member companies the best opportunities to share experience and network with their peers, we recommend you only register C-level executives and General Managers.
The French Chamber of Commerce and Industry in Japan is glad to announce the next exclusive event for its Supporting Members. Come and meet Masahiro Ito, COO of ZOZO, Inc., at Shangri-La Hotel, Tokyo, on Thursday, July 9 to learn more about "The Power of Technology To Revolutionize Fashion E-commerce".
ZOZO is well known for being unconventional - an instigator within the often traditional fashion industry. ZOZOTOWN, launched in 2004, was one of the first sites to sell apparel online. Since then it has grown to be the largest fashion e-commerce platform in Japan. Innovating by weaving technology into its fashion e-commerce experience for its young, fashion-forward, tech savvy customers who represent the next generation of the country, ZOZO continues to elevate its services with fun, inventive services and products.
This luncheon will be a great opportunity to meet ZOZO's Executive Director and COO, Masahiro Ito to learn more about ZOZO's various endeavors involving breakthrough technologies that are revolutionizing the fashion industry.
About the speaker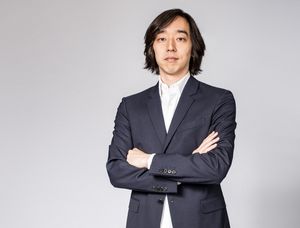 Masahiro Ito is a lifelong entrepreneur, skipping university to launch his first company, Yappa Corporation at just 17 years old. In the early 2000's, Yappa pioneered the development of digital visualization technologies across distinct industries including automotive, telecommunications and media. He oversaw Yappa as its founder and CEO for 14 years until its acquisition by ZOZO, Inc. in 2014.
ZOZO's core business is ZOZOTOWN, Japan's largest online fashion retailer, selling over 7,000 unique brands to over 8.2 million customers annually (2018). In 2017, Masahiro Ito became a board member of ZOZO and in September 2019, he was appointed COO of ZOZO.
Online Payment
Please send an e-mail to reservation(@)ccifj.or.jp indicating the title of the event, the name(s) and company of the attendee(s), and that you wish to pay online. You will receive a payment request through PayPal (you do not need to have an account, only a credit card is needed).
*Any cancellation after the deadline or no-show will be charged.
会場