Japan and France partnership in space: from institutional innovation to business applications
The space affairs department of the French Embassy in Japan is pleased to invite you to the seminar organized in partnership with the Chamber of Commerce and Industry France – Japon (CCI France Japon) on June 30, 2022, at the Miraikan museum in Tokyo, to celebrate CNES 60 years anniversary and space cooperation between Japan and France. This event will include an exhibition of photographs illustrating the partnership between the two countries.
The high-level conference will bring together Japanese and French actors from institutional, industrial and academic background who will focus on the space activities of both countries. Following a series of keynote speeches, representatives from JAXA and CNES will discuss the future of space transportation and space exploration, as well as the fight against climate from space. A roundtable bringing together speakers from major Japanese and French companies will then be dedicated to the technological and commercial challenges related to the robotic exploration of celestial bodies and the human exploration of the Moon and Mars. Finally, a second panel discussion will gather leading academics who will present their research works and discuss the transition from universities to start-ups.
The Miraikan museum and its partner Asahi Shinbun are pleased to offer admission tickets to the permanent/special exhibition areas to all participants (please note tickets are only valid on June 30th).
Program of the conference
Lunch box menu options
Bento and drinks will be offered to the guests during the lunch break. Please click the button below to find the two menu options.
This event is kindly supported by

Miraikan Museum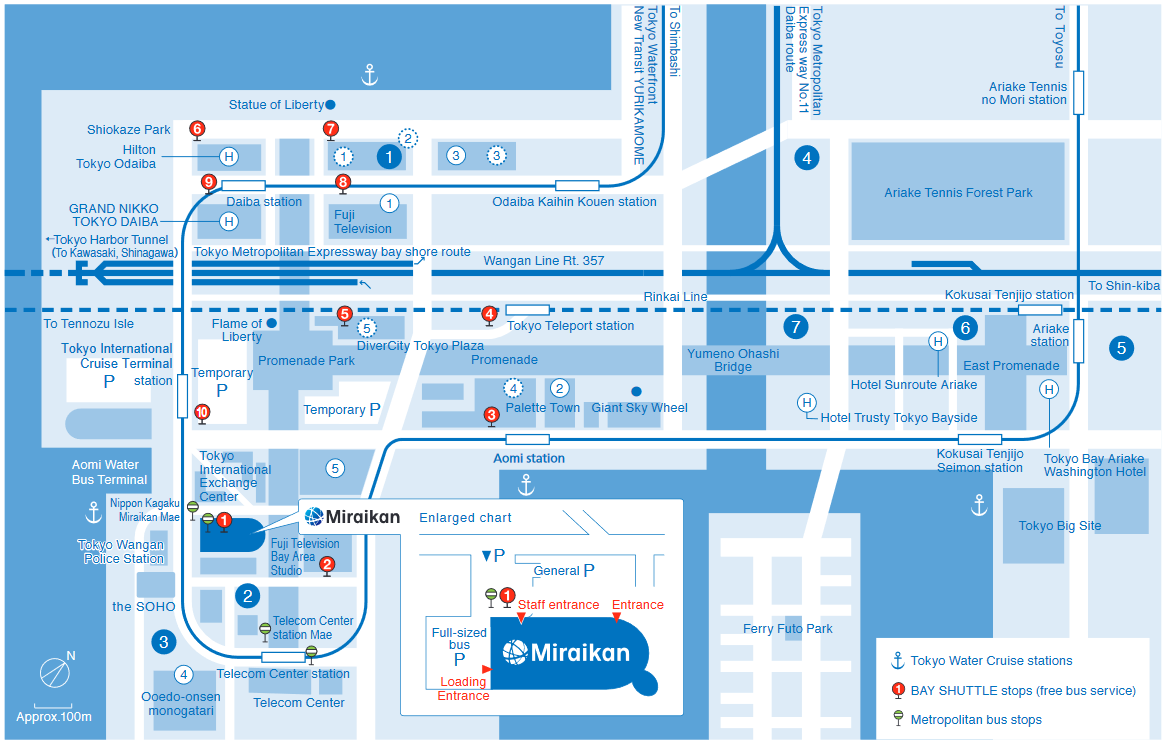 Event Location