Recruitment/Training
CCI France Japon has a dedicated team of professionals to help you with your recruiting process and to set up appropriate training for your staff.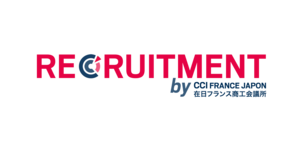 Company looking for a new collaborator?
Applicant on the Japanese job market?

We are here to listen and support you.
Our Activity
1. RECRUIMENT
The French chamber of commerce is giving you the opportunity to use its recruitment service including:
Insights on the recruitment market (for any industry)
Helping you to create attractive offer for candidates
Accurate candidates' feedback (follow-up after each interview etc…)
A monthly newsletter with all the latest registered candidates on our database.
One of the most competitive recruitment fees on the market (about 60% cheaper than the average market)
2. TRAINING
Would you like to develop your collaborators' skills?
The French chamber of commerce is offering a large training program dedicated to your employees.

Need Training?
Throughout the year, the CCI France Japon organizes a rich and wide range of trainings
to help you bolster your skills. Take a look to see what we can offer you or your team!

MORE INFORMATION