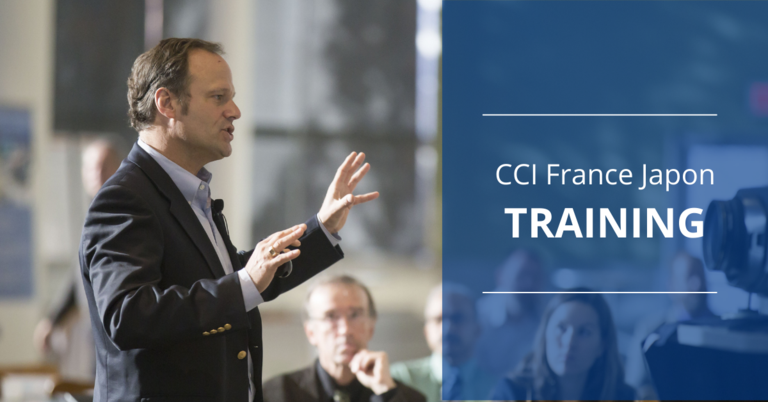 The CCIFJ is pleased to propose the "French for Business" seminar in collaboration with the Institut Français du Japon. This workshop will help Japanese staff and executives who work with or occasionally meet French or Francophone people at work.
Throughout the sessions, the participants (Beginner level) will learn basic French grammar rules and vocabulary, business emails and greetings, useful French expressions in a business environment, creating a relationship with interlocutors…By the end of the course, the participants will feel more confident speaking French.
This seminar will be held by a French teacher of the Institut Français du Japon - Kyushu who is specialized in teaching French for Business and This seminar will also be broadcasted online so you will be able to join it from wherever you are!
June 15th – July 9th 2021, 2 day/week, every Tuesday and Friday, 19:00 - 20:00 (Total 8 hours in a month)
Language: Japanese (English also available)
Fees: 42,000yens (tax included/member), 60,000yens (tax included/non member)
Deadline for registration : June 8th 2021
Download application form: HERE
To register for this seminar, please send the application form by email
E-mail: Kyushu-desk(@)ccifj.or.jp 
Should you have any inquiries, please feel free to contact Kyushu desk.
Event Location
www.institutfrancais.jp/kyushu/about/contact/