CCIFJ GALA PARTY 2022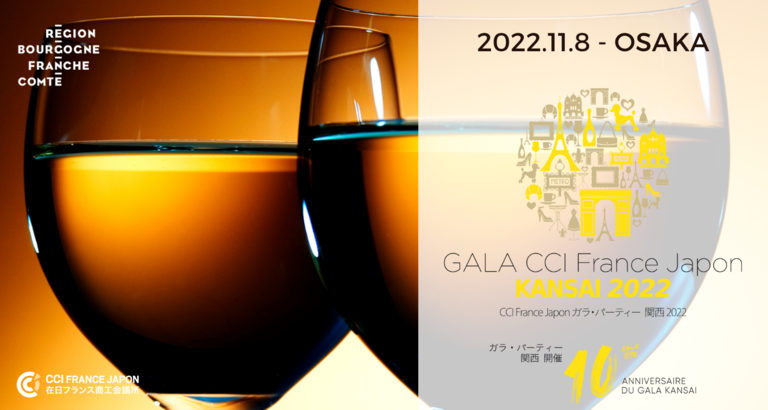 The French Chamber of Commerce and Industries in Japan has the pleasure to announce our 10th Kansai Gala dinner that will take place on Tuesday, November 8, 2022 at the Swissôtel Nankai Osaka.
Every year since 2012, the Kansai Gala dinner celebrates gastronomy, culture and French art-de-vivre.
This year will bring you into the rich and abundant region of "Bourgogne-Franche-Comté", renowned for its natural, architectural and gastronomic heritage, as well as for its positioning at the forefront of research and innovation.