Meet Sayuri Shirai, Professor at Keio University and Visiting Scholar at the Asian Development Bank Institute.
The French Chamber is thrilled to invite you to the new lunch seminar of the MFJ on Friday, January 17, 2020, entitled "Recent Monetary Policy Challenges in Japan and the World".
Since the global financial crisis, central banks in Japan, the United States, and the Euro Area have conducted accommodative monetary policy measures to achieve the 2% inflation target. While those measures helped to avoid deep recession and raised stock and real estate prices, their effectiveness has been increasingly questioned due to weak underlying inflation. In response, the United States has actively been searching an alternative monetary policy framework. In the face of prevalent adverse impacts of monetary easing, hopes are that expansionary fiscal policy will stimulate the economy and raise inflation in the future.
The seminar will take an overview of unconventional monetary easing measures, alternative monetary policy frameworks discussed, and modern monetary theory (MMT). It will especially focus on Japan where inflation and wage growth have remained sluggish despite serious labor shortage.
About the speaker
Sayuri Shirai, Professor at Keio University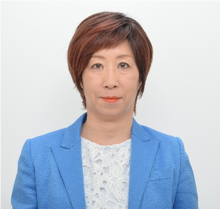 A professor at Keio University and a visiting scholar at the Asian Development Bank Institute, Sayuri Shirai has a Ph.D. in Economics from Columbia University and worked as an Economist at the IMF from 1993 to 1998. She also taught at Sciences Po Paris from 2007 to 2008 and later became a Member of the Policy Board of the Bank of Japan from 2011 to 2016.
Author of numerous books and papers, her last one in English, "Mission Incomplete: Reflating Japan's Economy", was published in 2018 and, earlier this year, she published a new book in Japanese entitled "The Textbook about Money in the New Cryptocurrency Era".
Event Location