Companies news
LVMH - Explore the LOEWE x My Neighbor Totoro collaboration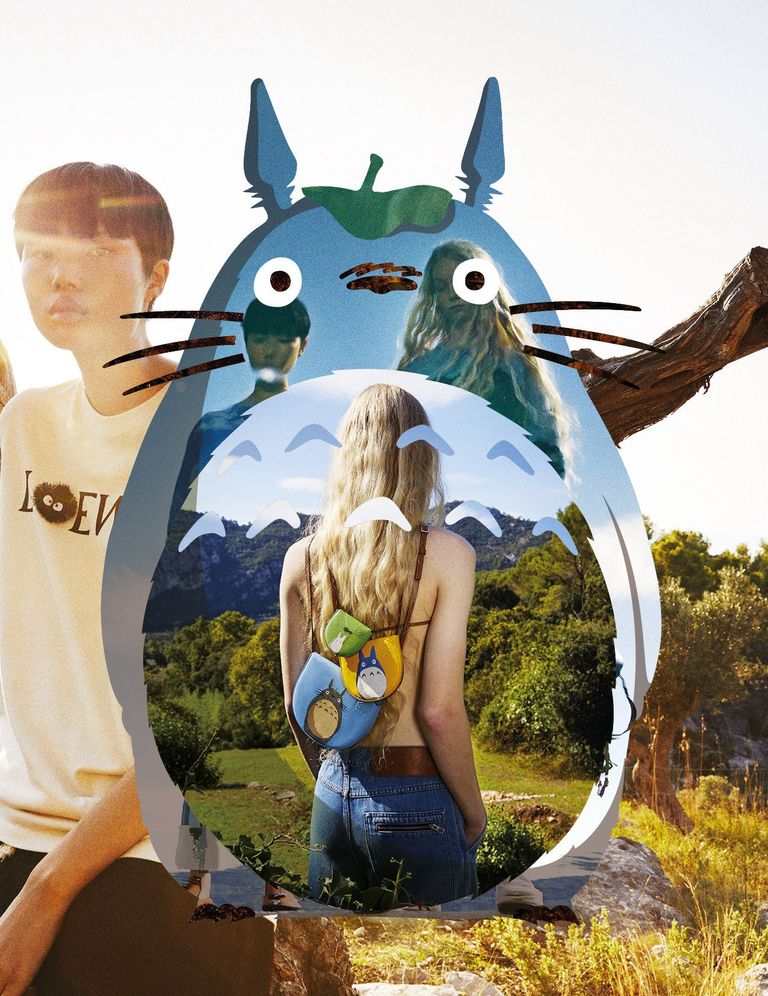 Inspired by Hayao Miyazaki's film masterpiece My Neighbor Totoro, the latest capsule collection from Loewe celebrates the love of craft shared by the celebrated Spanish luxury house and Studio Ghibli.
The result, LOEWE x My Neighbor Totoro, transports the protagonists of the movie onto a range of clothing, leather bags and accessories. The collection celebrates the poetry and immediacy of these characters' iconography – qualities have made My Neighbor Totoro a true cultural landmark.
Studio Ghibli was a natural choice for Loewe's latest collaboration given their mutual love of artisanal techniques.
The characters and images in the film have become timeless icons marked by poetic animation, fantastical adventures, environmental message and magnificent soundtracks. For Loewe Creative Director Jonathan Anderson, My Neighbor Totoro is the ultimate in heartwarming entertainment. The designer finds the friendship of the young heroines with the king of the forest, the magical Totoro and his mischievous susuwatari dust bunnies who can't be seen by adults especially touching.
Characters from the animated film come to life on leather accessories such as wallets and pouches, plus the iconic LOEWE Puzzle, Balloon and Hammock bags. Tote bags are embellished with a tapestry technique, drawing on meticulous craftsmanship to recreate the world of My Neighbor Totoro. Studio Ghibli's original drawings are interpreted for this collaboration with Loewe as prints, leather marquetry and jacquard intarsia, giving the collection a timeless and mythic feel.
"The message is one of dreamy serenity and hands-on creativity – of being at one with nature and with one's own inner child," says Jonathan Anderson. "This is especially important right now and, I think, always will be," adds the designer. The LOEWE x My Neighbor Totoro collection is available in a limited edition at Loewe points of sale worldwide, including Le Bon Marché in Paris.