Kanto - Tokyo Companies news
Pernod Ricard invests in Japenese Gin brand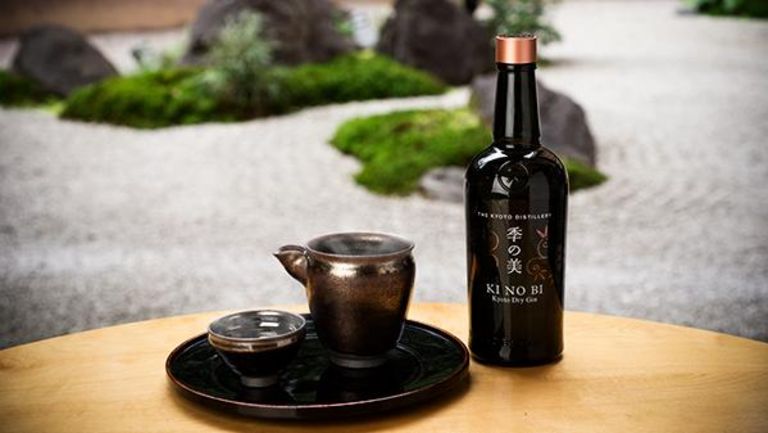 The partnership with KI NO BI, the fast-growing ultra-premium Japanese gin brand, strengthens Pernod Ricard's extensive gin portfolio. This transaction is the latest in a series of successful deals illustrating the Group's active portfolio management, part of its "Transform & Accelerate" strategic plan
Pernod Ricard announced the signing of an agreement for a significant investment in KI NO BI Kyoto Dry Gin. The investment will be used primarily to build a new, state-of-the-art, distillery to meet the growing demand for KI NO BI ultra-premium gin.
KI NO BI is a small-batch, artisanal gin with a Japanese heart. Distilled at Japan's first dedicated gin distillery, built in Kyoto in 2014, it is made with obsessive attention to detail, care and precision, from a high-quality rice spirit and Japanese botanicals such as yuzu, lemon, sansho pepper, ginger and gyokuro tea. KI NO BI has been carefully crafted to ensure perfect harmony between its various botanicals and its Kyoto origins. KI NO BI has a recognisable dry gin flavour with a Japanese accent: pure, perfectly balanced with distinctive aromas and a lingering finish of light ginger.
For Alexandre Ricard, Chairman & Chief Executive Officer of Pernod Ricard: "We are thrilled to welcome this one-of-a-kind brand to our portfolio. KI NO BI's unique origins and taste profile make it a perfect complement to The Gin Hub's extensive stable of brands. I am excited for Pernod Ricard to be part of its ongoing development."
Driven by the rise of mixology, the ultra-premium gin category has been experiencing uninterrupted dynamism. KI NO BI will immediately join The Pernod Ricard Gin Hub and reinforce its prestigious stable of international brands such as Beefeater, Plymouth, Malfy and Monkey 47. Together with Monkey 47, KI NO BI will form a powerful repertoire to optimise the growth opportunity in ultra-premium gin.
With this partnership, Pernod Ricard further expands its portfolio of specialty and prestige brands, composed of small brands with unique and comprehensive value propositions, selected distribution and significant growth potential. Thanks to Pernod Ricard's extensive distribution network, this strategy is yielding positive results as sales of the Group's specialty brands have been growing at a double-digit rate, well above the industry average.
More information on their website