Events
French Japanese Business Summit 2022: Registrations open!
The French Chamber of Commerce and Industry in Japan (CCI France Japon) is organizing, under the sponsorship of the French Embassy in Japan, for the 5th consecutive year, a major summit dedicated to the French-Japanese business community.
The French-Japanese Business Summit will be held on November 29th 2022, from 10 AM to 7 PM, at the Nikkei Hall in Tokyo on the following themes
Japan as a model for the future
"What learnings can be relevant for the world? "
After the most intense crisis the world has faced since 2008, it is time for institutions and countries to adapt and reform again in light of the underlying issues the world is facing that the covid crisis has highlighted. As Japan strives toward a new form of capitalism that is more conscious of these new issues, there is much to learn from the its industrial model's strengths and from how it is trying to overcome its shortcomings. By focusing on how Japan can concentrate on its core values as a nation of innovation and technology but also a nation of creativity and culture, we can start to grasp what the rest of the world can learn from this model to move towards a more sustainable future that respects both the planet and its workers.
To attempt address these issues, the 2022 French-Japanese Business Summit will gather top-level international speakers from diverse backgrounds – from institutions, citizens and businesses to social sciences, art and architecture – to share their visions, their strategies, and the opportunities they foresee.
Discover below three of our distinguished speakers, and visit our website to get more details on the other participants!

SPECIAL EARLY BIRD PRICE (until August 31st)
Information
Date: Tuesday, November 29th
Time: 10:00-19:00
Location: NIKKEI HALL & Zoom Video Conferencing
Simultaneous interpretation English & Japanese

Some selected speakers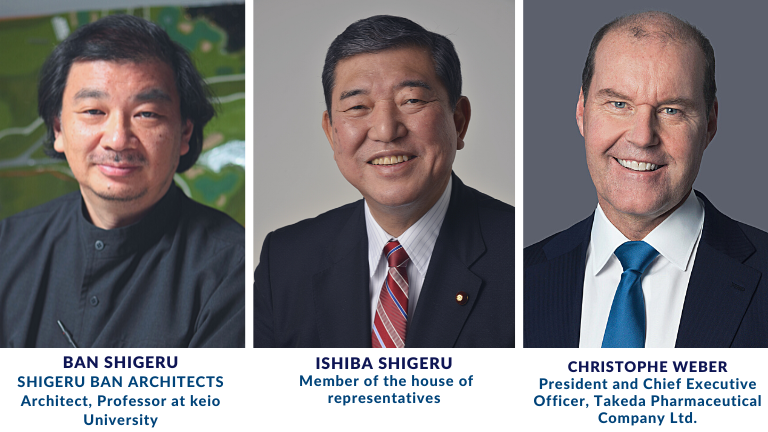 Our sponsors