New members • The Chamber
They joined us: welcome to our new members 2022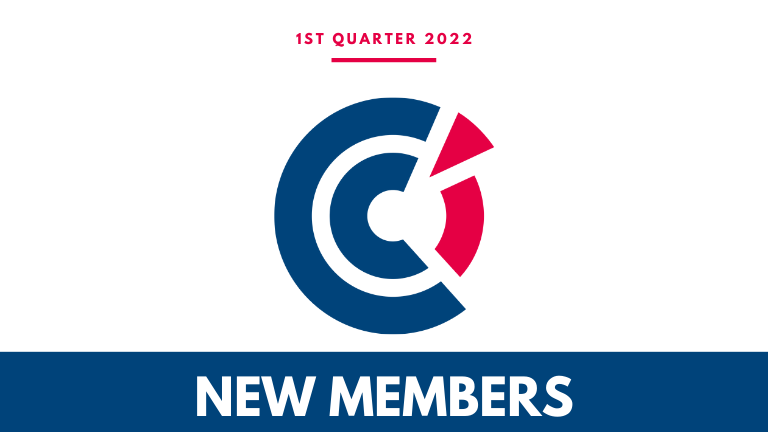 Discover the new members of the CCI France Japon for the first quarter of 2022
Our Benefactors Members

KUEHNE + NAGEL LTD.
Logistics, transport and related activities
With almost 82,000 employees at more than 1,300 locations in over 100 countries, the Kuehne + Nagel Group is one of the world's leading logistics companies. Its strong market position lies in the seafreight, airfreight, contract logistics and overland businesses, with a clear focus on high value-added segments such as IT-based integrated logistics solutions.
LCL AGENCE PYRAMIDES
Insurance, Banking
A subsidiary of Crédit Agricole S.A., LCL is one of France's largest retail banks.LCL offers a full range of day-to-day banking, credit, personal and property insurance, and savings products throughout Metropolitan France, the French West Indies, and French Guiana.
Our other members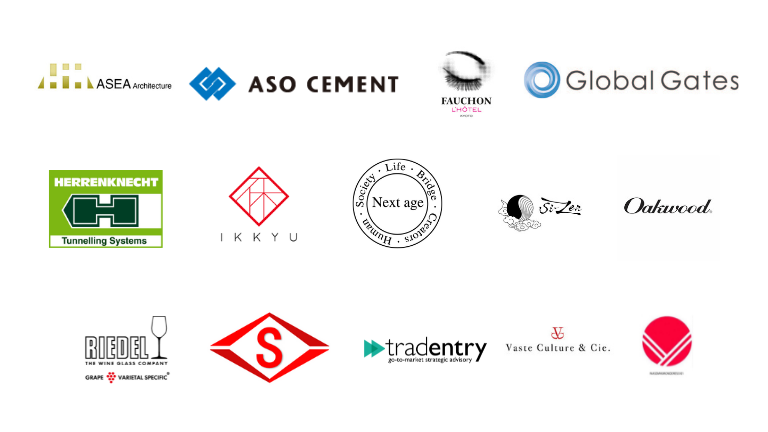 ASEA CO.,LTD
Architecture
ASEA is a Japanese architectural firm.
Based in Tokyo, the agency is targeted people who have a project of work, construction, or development throughout Japan.
In 2021, the agency officially opens its doors to French speakers.
- Analysis and advice for construction and renovation projects.
- Flats, houses, shops, offices, etc.
- Real Estate Purchase And Sale
ASO CEMENT CO., LTD.
Manufacturing Industry
We are producing and selling cement on the Japanese Market.
FAUCHON L'HOTEL KYOTO
Hotel
Discover the first Fauchon Hotel in Kyoto.
Because Paris and Kyoto are two cities linked By Culture And Tradition it was only natural Fauchon Hospitality chose Kyoto as the destination for its second hotel.Come to the Fauchon L'Hotel Kyoto for exquisite moments of Fauchon's culinary brilliance and experience them with every one of your senses.
GLOBAL GATES CO., LTD
Other Professional Services
We provide property management (Facility cleaning, quarantine) for Hospitality industry. especially we handle hotel housekeeping management instead of Hotel. We are deal with all SDGs products made in Japan but also provide good cleaning business in best quality.
HERRENKNECHT ASIA HEADQUARTERS PTE. LTD.
Machine tools
Tunneling Activities
IKKYU GK
Kyushu region luxury tea trade
Our company is specialized in online sales and wholesale of premium quality Japanese tea exclusively from Kyushu. Our network of private and professional customers covers the whole world, especially Europe and North America. Active since 2017, our company is now recognized in tea connoisseur circles as one of the leaders in online Japanese tea sales. We position our brand in the luxury sector, both by the quality of our products and our services.
NEXTAGE INC.
Recruitment
Worker dispatch business Paid employment placement business Specialize in recommend job for foreign workers Human resource matching business Specific skill trainee acceptance management business Contract business Consultant Technical business matching.
NON-PROFIT ORGANIZATION YAMATOTAKADA WORK LIFE SUPPORT CENTER AOAO
Jewellery
Employment support business for people with disabilities, Hospital and public facilities towel cleaning business, wood resin production and sales business

OAKWOOD PROPERTY MANAGEMENT SERVICES (TOKYO) CO., LTD.
Hotels, Real Estate
Management of serviced apartments with all the necessities for daily life, including full kitchens with furniture, appliances, cooking utensils and tableware. Operation of accommodations that combine the comfort of home with the convenience of a hotel, including housekeeping services and front desk concierge services.
RSN JAPAN CO. LTD. (RIEDEL JAPAN)
Wine & spirits, consumer goods, retail
Crystal wine glass and homeware import, distribution and marketing.
SAWAYAMA MARINE CO.,LTD.
Other professional services
~ Creating new environmental standards ~
We are engaged in novel initiatives such as overseas business (offshore business, environmental recycling, soil improvement) and medical tourism.Through our business, we will provide our customers with new environmental standards.
TRADENTRY G.K.
Consultant, audit
Tradentry is a private advisory firm, founded in 2017 to support scale-up, expanding companies, investment funds willing to strengthen their retail business in Japan and Asia. With a proven operational retail business expertise in Japan, Tradentry provides actionable and practical market entry & business development advice. Specialized in B2C, premium selective retail (real-estate, department stores, standalone store development, travel retail), direct distribution multi-channels, local workforce hiring, organizational development, luxury consumer behaviors. From practical cultural market advices to more specific insights on consumer marketing, distribution strategy, and corporate set-up, Tradentry provides a set of unique knowledge based on 25 years of in-market experience.
VASTE CULTURE & CIE.
Consultant, audit
Financial institution & asset management.

WASOMI INC
Textile
Founded as an individual in 2012 and became a corporation in 2015. An internationally patented kimono full set of three-dimensional cutting and three-dimensional sewing. A haute couture specialty store for those who want to wear kimono from all over the world but have given up. A full-scale kimono that can be worn in 5 minutes like clothes. Kimono that has evolved to suit overseas lifestyles.
Our Individuals members
Ms. MATSUSHITA Yasuko
Ms. MINETOMA Yuko
Mr. SICARD Alain
Mr. TANAKA Katsutoshi
Our Non-residents
GERFLOR ASIA CO LTD
Architecture, Construction & Infrastructure, Distribution
Gerflor Group creates, manufactures, and markets innovative, decorative and sustainable flooring solutions and wall finishes.