New members
They joined us: welcome to our new members 2022 2ND QUARTER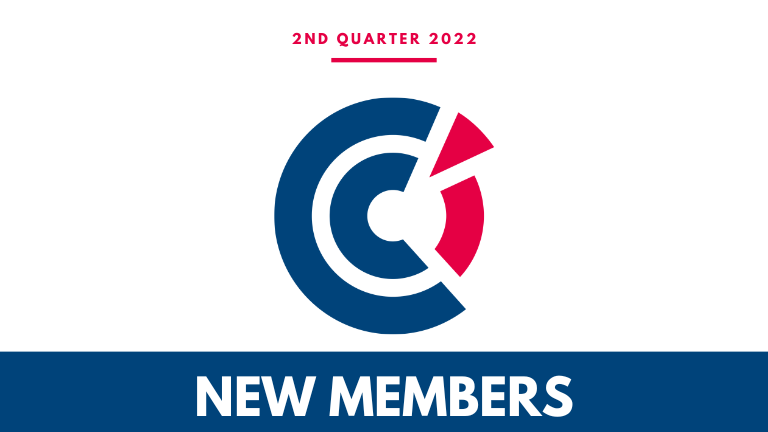 Discover the new members of the CCI France Japon for 2nd quarter of 2022
Our Benefactors Members

AEON CO., LTD.
Commerce de détail, autres
Management of the company's business activities by holding stocks or shares of companies engaged in retail businesses, shopping mall development buisinesses, financial service buisinesses , services buisinesses and related businesses
Our other members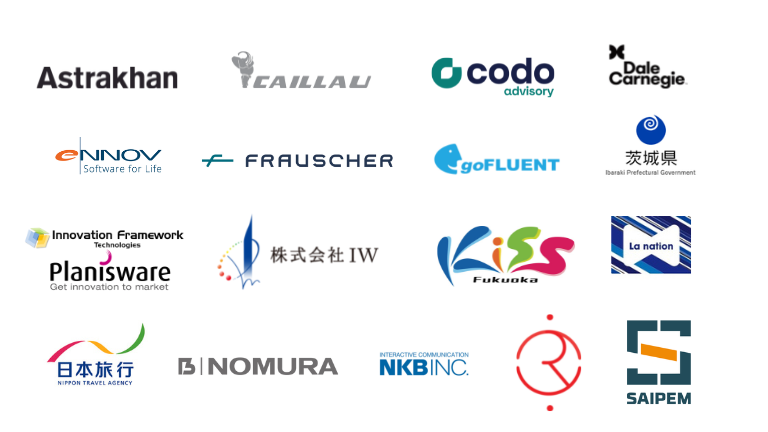 ASTRAKHAN OSAKA CO.,LTD.
Communication, PR

Astrakhan is a visual communication company that has been operating in Japan since 1975. Thanks to our production quality and know-how, our offices are present in Osaka, Tokyo and Nagoya. Being able to respond in French and Japanese is a security for companies wishing to develop their communication in Japan, and the assurance of having a visual communication adapted to the Japanese market.
CAILLAU
Aviation and Aerospace, Automotive
Design, manufacture and marketing of fastening systems for the automotive, aerospace and solar industries.
CODO ADVISORY
Audit: Conseil / Counseling
Educating, empowering and engaging firms on their way to green transition. Codo Advisory offers independent advisory services to help Japanese companies define and refine their low-carbon transition strategy, to reduce their risks and reinforce their global competitiveness.
Codo Advisory was established in Fukuoka in March 2022 by financial firm MCP Asset Management and environmental company AMITA. Together, they joined forces to launch a consulting agency that will offer independent advisory services to help Japanese companies define and refine their low-carbon transition strategy, to reduce their risks and reinforce their global competitiveness.
DALE CARNEGIE TRAINING JAPAN
Enseignement
Dale Carnegie Training was founded in 1912 and has been providing training services to individuals and corporations for more than 100 years.We can help you improve your performance by developing your skills in human relations, communication, leadership, stress management, and presentation.
ENNOV
IT
Headquartered in Paris, with offices in the US, UK, and Asia, Ennov provides the most original, comprehensive and cost-effective suite of software solutions for the Life Sciences industry. From leading pharmaceutical companies to emerging biotechs, we proudly serve over 250 companies and 250,000 users around the world. For more than 20 years, we have been developing powerful and easy-to-use software for regulated content, data and process management. Our solutions are designed and built to support the entire Life Sciences R&D continuum including Clinical, Regulatory, Quality, Pharmacovigilance and Commercial. Ennov is ISO9001:2015 certified for all software products and processes and we boast a 100% success rate in customer audits. We are recognized by Gartner as a global provider of software technology for the Life Sciences in the areas of Enterprise Document Management (EDM), Regulatory Information Management (RIM), Pharmacovigilance, and Electronic Trial Master Files (eTMF).
FRAUSCHER SENSORTECHNIK GMBH
Ingénierie
We will perform marketing activities and business discussions about our products in the office.
GOFLUENT K.K.
Système informatique
goFLUENT, headquartered in Paris, France, is the world's leading B2B provider of hyper-personalized solutions that accelerate language skills by blending technology, content and virtual human interaction on any device. Today, Learning and Development leaders of more than 1,000 international corporations in 100+ countries trust goFLUENT's award-winning digital language learning solutions to speed up the acquisition of language skills needed to build confidence, empower career growth, and establish a more inclusive global culture. In addition to English, goFLUENT provides language solutions in Spanish, French, Chinese, German, Italian, Portuguese, Dutch, Russian, Korean, Arabic and Japanese. goFLUENT is present in 20 countries across all continents and has helped millions of people become better communicators in the languages of business. With eLearning, eWriting and Live Support, FREE corporate trial and more information, visit https://www.gofluent.com/us-en/.
IBARAKI PREFECTURAL GOVERNMENT
Administration
Ibaraki Prefecture is located about 100 km from Tokyo and has a population of about 3 million. While benefiting from its proximity to the capital, the prefecture has vast areas of land suitable for the establishment of industrial facilities. Ibaraki is one of the country's major industrial centers, thanks to the cities of Tsukuba, the country's leading scientific center; Hitachi, the founding city of the eponymous company around which the facilities of its many subsidiaries are concentrated, and the Kashima Industrial Zone, which concentrates raw material industries such as petrochemicals. Highly reputed for its industrial pole and its proximity to the capital, the establishment of companies in Ibaraki Prefecture is booming.
IFT PLANISWARE K.K.
Software & Website Development, Technology, IT & Computer
Planisware is a global provider of software solutions for project portfolio management. Planisware solutions are specifically designed to support product development, engineering and IT business processes. For more than 20 years, Planisware has been helping its customers to achieve strategic and innovative excellence, make valid business decisions and increase portfolio value. Today, over 500 companies worldwide rely on Planisware products to manage their projects, resources and portfolios. Planisware is the only PPM software solution that has entered Japanese market, while listed as leaders in Gartner's Magic Quadrant.
IW K.K
Food & Beverage, Wine and Spirits

This is an online matching service with sake brewery presidents and toji (master brewers) under the concept of "Sake Brewery Study Abroad. You can actually compare sake with sake professionals and learn about sake, pairing cuisine, or local history and culture, and do business with the sake brewery of your choice. We are committed to deepening mutual understanding of sake culture and creating life-changing encounters through sake.
KISS FUKUOKA CO.,LTD. Restaurant"Seven Tables"
Entertainment, Restaurants
Operates an Italian restaurant, Japanese restaurant, and BBQ restaurant in Hilton.
LA NATION CO., LTD.
Real estate
Management of medium-sized buildings and car parks
NIPPON TRAVEL AGENCY CO., LTD.
Travel, Tourism
Nippon Travel Agency was founded in 1905 and was the first agency to start travel operations in Japan. Today, we have 4,414 staff members (the whole NTA group) with over 250 branch offices both in Japan and overseas, providing travel services of the highest standard. With over 100 years of history, NTA is recognized as the leading travel agency to offer a wide range of services for our valued clients. Also, the International Travel Division was established in 1961 as an inbound department. In these years, our services keep expanding and evolving, in order to provide the best for our valued customers.

NOMURA CO.,LTD.
Architecture, Art, Design, Events management
We increase the value of clients' business, products and brands by using the power of space creation and vitalization. We deliver a complete one-stop package of services combining both the digital and real-world features. As a leading company in space design and exhibition industry, we create various types of facilities such as commercial complexes, hotels and offices, and we are also active in a wide range of sectors including exhibits for museums and showrooms and promotes exhibitions and events.
NKB INC.
Marketing, PR
Transportation advertising and other advertising agency services, development of new media, and all advertising planning and production services
Design, construction, and management of commercial facilities
Development and sales of computer information systems and information services
OFF-ROADS K.K
Events
Off-Roads est une équipe composée de Japonais et d'expatriés vivant au Japon depuis de plus 10 ans. Amoureux de la culture nippone et des diverses facettes du pays, nous mettons notre experience dans le tourisme et notre passion du voyage d'affaires au service de nos clients, tant sur le montage de dossiers sur-mesure que sur le bon déroulement de leurs operations. Off-Roads dispose également d'une équipe de commerciaux indépendants représentant la société  en Europe, avec des bureaux en France, en Allemagne, en Autriche, en Suisse.
SAIPEM S.P.A.
Energy
Saipem is an advanced technological and engineering platform for the design, construction and operation of complex, safe and sustainable infrastructures and plants. We have always been oriented towards technological innovation and are currently committed, alongside our clients, on the frontline of energy transition with increasingly digitalised tools, technologies and processes that were devised from the outset with environmental sustainability in mind.
Our engineering expertise has allowed us to develop wind energy projects in rough seas, far from shore. We play a role in every stage of the installation cycle: engineering, the procurement of materials, production of the structures, and installation and maintenance.
Saipem is listed on the Milan stock exchange and operates in over 60 countries around the world with 32 thousand employees from 130 different nationalities.