1918-2018: a century of companies' stories in Japan
Abstract
The French Chamber of Commerce and Industry celebrated its 100th anniversary!
Summary
First part: "Pioneers"
Second part: "Companies"
Third part: "Chronology"
To celebrate this centenary, the CCI France Japon published a book called "1918-2018: un siècle d'histoires d'entreprises au Japon". The author, Christian Polak, is a specialist in French-Japanese relations. He retraces the evolutions of the activities of the Chamber since 1918, through the History of its members. This bilingual book (French-Japanese) is widely illustrated with exceptional period documents (posters, letters, old photographs, newspapers …) provided by companies.
A wonderful gift for your partners or clients... or for yourself!
Read an excerpt of the book:
Author: Christian Polak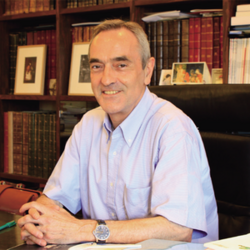 A 1971 graduate from the Japanese study department of the National Institute of Oriental Language and Civilisation (INALCO), Christian Polak enters the Language study Institute of Waseda University the same year. In 1973, he joins the Law faculty of the national university Hitotsubashi, in the department of Diplomatic History. In 1980, he presents his thesis on French-Japanese relations from 1914 to 1925. He becomes resident at the Maison Franco-Japonaise in 1980 and the year after, creates the Seric, a counselling firm specialized in metallurgy, automotive, aeronautics and the environment. At the same time, he continues his academic work and research at the University Hitotsubashi, and then at Meiji University. He frequently publishes books and articles on the History of French-Japanese relations, and organizes exhibitions on this subject in France and Japan.