"France Japon Éco, Hebdo"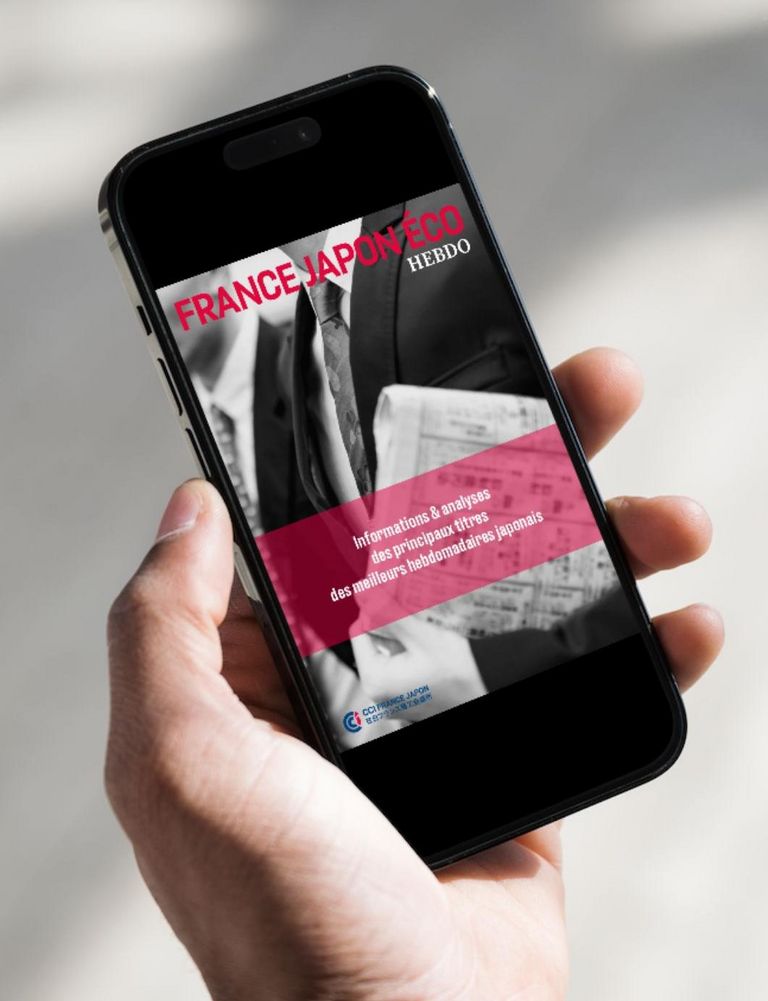 Abstract
The essential weekly Japanese news in your email inbox
Summary
Are you interested in Japan and want to stay updated on trends and market information to grow your business?
Do you live in Japan but the Japanese language hinders you from following the news in detail?
"France Japon Éco, Hebdo" is a weekly press review in French that summarizes Japanese news from leading newspapers such as AERA, Diamond, Weekly Economist, Toyo Keizai, and Nikkei Business.
Sent via email every week, this tool is essential for anyone or any company interested in the Japanese market!
Each issue includes:
• The figure and personality of the week
• 5 articles on topics shaping today's and tomorrow's industry and economy: politics, companies, industry and services, current conditions, society, culture...
• A few brief articles"
*Free for benefactor members and active members of the CCI France Japon.