Logomania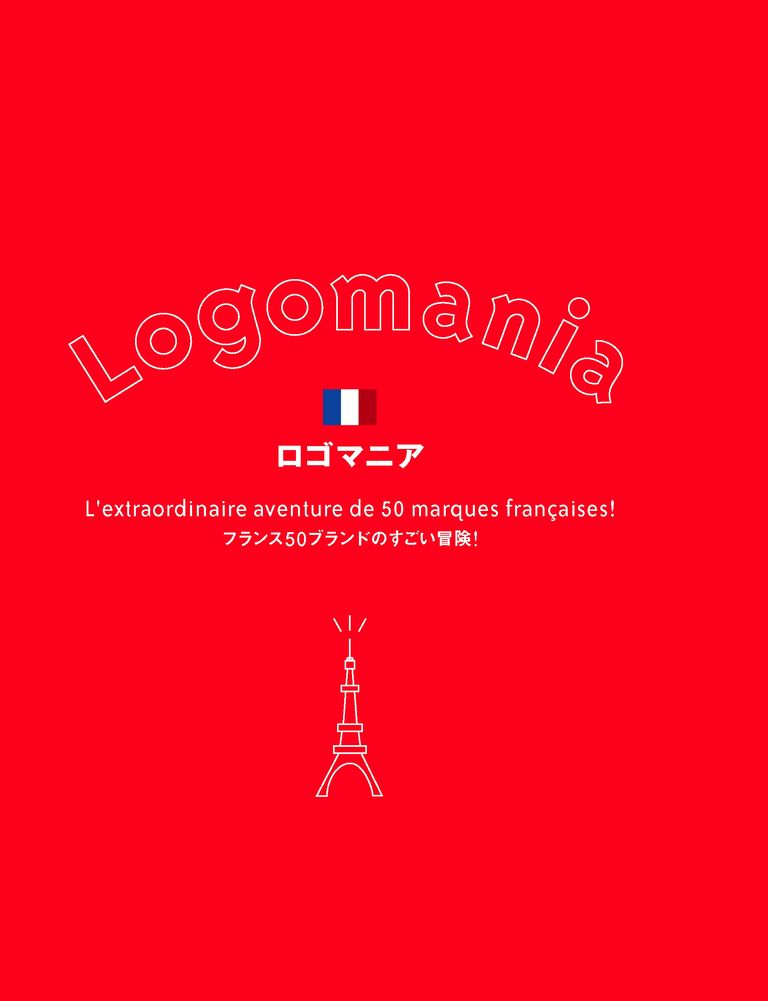 Abstract
The story of logos of 50 French brands.
Summary
List of brands
agnès b
Air France
A.P.C
AREVA
Baccarat
BiC
Le Bon Marché
Boucheron
Cacharel
CANAL+
Cartier
CELINE
CHANEL
Christian Lacroix
Christofle
Clairefontaine
Courrèges
Dior
DIPTYQUE
Dom Pérignon
Evian
FAUCHON
GALERIES Lafayette
GAULOISES et GITANE

GIVENCHY
HERMÈS
ISABEL MARANT
KENZO
LACOSTE
LANCÔME
le coq sportif
L'ORÉAL
LOUIS VUITTON
LU
MICHELIN
MOËT & CHANDON
PETIT BATEAU
PEUGEOT
LE PRINTEMPS
RENAULT
Ritz Paris
GROUPE SOCIETE GENERALE
TAITTINGER
Tartine et Chocolat
TATI
Volvic
Yoplait
The logos of old French brands often cover up a beautiful story.
Logomania offers you to discover the stories behind the logos of 50 historical French brands. The CCI France Japon is glad to offer you this book, created by Les éditions de Paris, that reconstitutes perfectly, through the appearance of worldwide-known logos, the economic richness of French patrimony. This bilingual book (French/Japanese) is widely illustrated and retraces the History of French brand logos, from their creation as well as fun facts and key events that constructed the notoriety of those mythical brands. Those companies have been good enough to find a prosper place in Japan and now contribute to make French-Japanese relations shine.
HERMÈS
"Le Duc attelè" is inspired from a drawing of Alfred de Dreux. It is a balanced and flexible composition, a pencil drawing heightened by white gouache and red pencil, characterized by a dynamic and synthetic line.