Work in Japan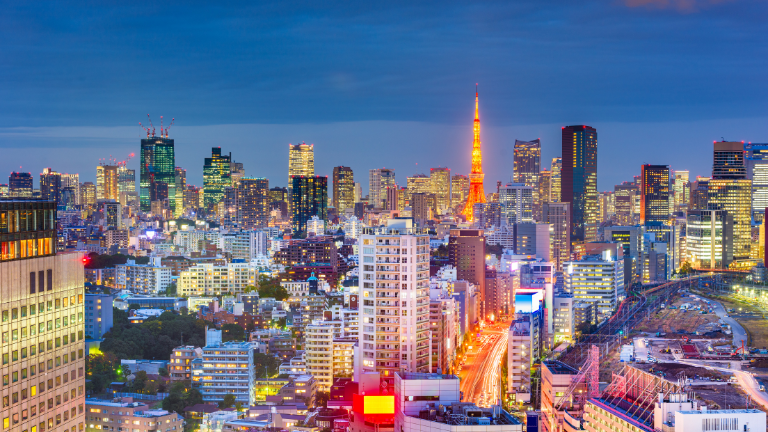 Guide: Working in Japan
You will find useful information on the labour market, research channels, and advice about practical life.
Download
Globally, the Japanese labour market is conservative and hard to access for foreigners. Very good command of the Japanese language is often a prerequisite to find a job. This applies both to reaching Japanese companies and foreign companies that have settled in Japan and now employ primarily Japanese workers.
This is why it is very important to think carefully about your career plan before moving to Japan. To inform you, CCI France Japon has created a complete guide: Working in Japan.
You will find useful information on the labour market, search channels, and advice about practical life (accommodation, language schools…)
You can also sign-up to our Job platform, where you will find the job offers of the CCI France Japon members.
Below, you will find a Q&A that we encourage you to read before contacting us.
CV and interviews
Is it mandatory to have a CV in Japanese language?
For French or foreign companies, a CV in English is generally sufficient. If explicitly asked by the company, and if the candidate already speaks Japanese, a CV in Japanese will be necessary. Most of the candidates then adopt an Anglo-Saxon CV form and translate it to Japanese. It can work but there is in Japan a standard format for CV (Rirekisho and Shokumukeirekisho) that you can buy in convenience stores and that must be filled by hand. More and more candidates now use this format online, with a Word or Excel version.
How can I prepare for my recruitment interview?
French interviews are different than Japanese interviews. In France, the candidate starts from nothing and the recruiter listens to him. He earns as much points as he is convincing. In Japan, the candidate starts with "100 points" and the recruiter remove points when the candidate makes mistakes. First minutes are crucial so your behaviour and appearance are primordial. Keep your back straight, keep your hands on your knees, listen carefully to your interlocutor. After receiving his business card with both hands, you won't store it in your pockets instantly or write on it. Regarding the contents of the interview, Japanese people are often flattered to see people interested in their country and language. So, they will certainly ask about it and about your motivations for starting a career in Japan. In a very Japanese environment, what matters most to the recruiters are not your skills but whether your personality will fit in or not with the company. It is highly recommended to showcase your experience and to show that your willingness to enter the company is consistent with your career.
Accommodation
How can I quickly find an accommodation in Japan?
As in France, finding an apartment in Japan through a real estate agency can be very hard if you do not have a stable job and a guarantor. It is often the company of the applicant that accepts to bear this responsibility. Thus, it is not the simpler solution to find an accommodation in Japan when arriving in Japan without a job. The easiest method is to find an accommodation through guest houses, that each year host thousands of foreigners. They offer dormitories, shared houses, or individual furnished apartments. Administrative procedures are simple and most guest houses have French-speaking employees. Here are some examples:
- Sakura House (site fr): www.sakura-house.com/fr
- Oak house (site fr): www.oakhouse.jp/fra/
- Tokyo Stay (site fr): www.tokyostay.co.jp
- Borderless House (site en): www.borderless-house.com
Some cultural aspects
What are the cultural aspects to better understand Japanese people?
Japanese culture is a vast and complex set that can't be summarized in few sentences. Thus, we will focus on a key aspect: Tatemae / Hon'ne (literally facade, true sound), that we find on different layers of Japanese society.
The Tatemae is the facade behavior that Japanese people adopt in society and that consists in always staying ethically correct to not embarrass the interlocutor. On the other side, the Hon'ne represents the subjective thoughts that they have and that they only share with their narrow circles (family, close friends). For foreigners, the objective is not to act as Japanese people. For one hand, Japanese people appreciate foreigners especially for acting differently than Japanese people. On the other hand, Japanese people will more easily forgive a rudeness to a foreigner than to a Japanese person. However, understanding the Tatemae and the Hon'ne will help a foreigner to better interact with the Japanese community.
What are the criteria that Japanese people value?
Daily, Japanese people are used to receive an exceptional quality of service so they are very demanding when it comes to adopt a product or service. They are used to receiving clear and precise guidance. In Japan, there are codes and processes everywhere and anticipation is crucial. Japanese people often feel disoriented when facing an unexpected situation, or a too spontaneous one. Please note that form matters as much as contents.
What is the traditional approach of work in Japan?
A lot of Japanese people consider their company as a second family. In university, students do not choose the position they want to have but rather the company they want to work in. When they apply for it, they often know that they will stay for many years there. Without any prior professional experience, they will be trained to fit with the brand values and to master the brand expertise, by evolving in different departments of the company. Every year, their salary will be increased and with time, they will get a good overview of the company that made them grow. Without mentioning workload, Japanese people invest a lot of time in their company. Most of them do not completely take the 10 annual vacation days that they are granted since being absent means transferring their workload to their colleagues. Overtime hours are hours offered to the companies, seen as a service given. For Japanese people, work is not only a means to earning a living and thriving in their jobs, but also to give a purpose to their lives.