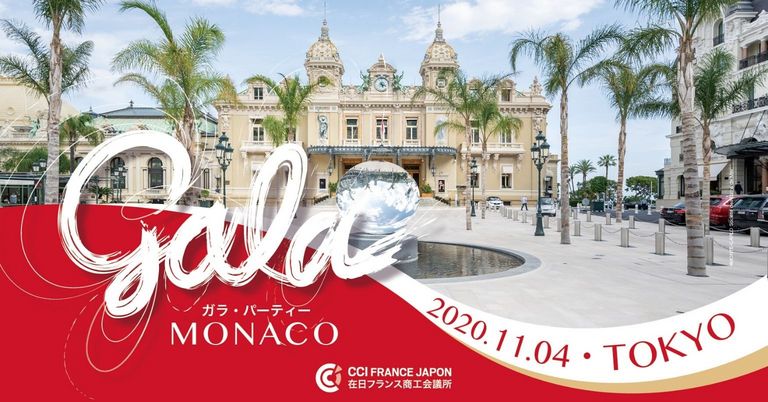 CCI France Japon is pleased to invite you to the 42nd Tokyo Gala Dinner to be held on Wednesday, November 4, 2020 at Cerulean Tower Tokyu Hotel.
Every year since 1978, the Tokyo Gala has celebrated and celebrated French gastronomy, culture and the art of living.
This "Monaco" edition will transport you to a world of prestige and thrills.
As usual, a raffle with hundreds of prestigious prizes will enhance the evening.
The entire organizing team is at your disposal for more information and looks forward to seeing many of you for this exceptional evening.
Executive Chef to His Serene Highness Prince Albert II of Monaco
Taiko: traditional Japanese drums with endless rhythmic possibilities. Kodo's mission is to explore these possibilities, and in the process, to forge new directions for a vibrant and living art form. Since the group's debut at the Berliner Festspiele in 1981, Kodo has given over 6500 performances in 52 countries on 5 continents.
In France, Kodo has given numerous performances at renowned theaters since 1984 such as the Théâtre de la Ville de Paris and the Théâtre des Champs-Élysées. From 2012 to 2016, Kabuki actor Bando Tamasaburo was invited as artistic director. In 2021, Kodo will celebrate the 40th anniversary of its founding.
Reservation & Sponsorship
Contacts for this event
TOKYO
Marie Ozaki Managing Director, Head of Events, m.ozaki(@)ccifj.or.jp / 03-4500-6531
Matthias Pellan, Events manager, m.pellan(@)ccifj.or.jp / 03-4500-6547
---
Event Location