The Gala of Tokyo
Since 1978, the Gala of Tokyo has been celebrating French gastronomy, culture and lifestyle. More than 800 guests get together every year in one of Tokyo's finest hotels to discover the cuisine of a great French chef and the live performance of an artist. The evening wraps up with a giant raffle awarding prizes from the biggest French brands.
A must-go event for the French-Japanese community!
Back to the previous editions :
Gala Tokyo 2021
The CCI France Japon has organized its 43rd dinner party of Tokyo Gala on Thursday 25 November 2021 from 18:30 at the Grand Prince Hotel Shin Takanawa.
Sponsors / Partners : 2021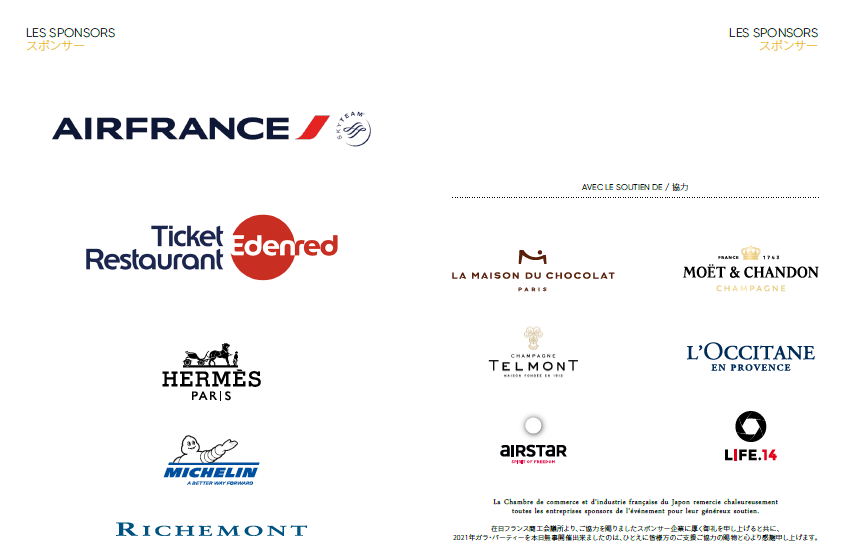 Gala Tokyo 2020
On Wednesday 4th November 2020, the 42nd Gala of Tokyo organized by the French Chamber of Commerce in Japan was held at Cerulean Tower Tokyu Hotel.
Sponsors / Partners : 2020